John Britten was a New Zealand motorcycle designer and racer, who is widely regarded as one of the most innovative and talented engineers in the history of motorcycle racing. Born in Christchurch in 1950, Britten showed an early interest in engineering and mechanics, and began building motorcycles in his spare time while still in high school.
In the 1980s, Britten began to design and build his own motorcycles, with the goal of creating a bike that would be faster and more innovative than any other on the market. He founded the Britten Motorcycle Company in 1992, and began working on his most famous creation, the Britten V1000.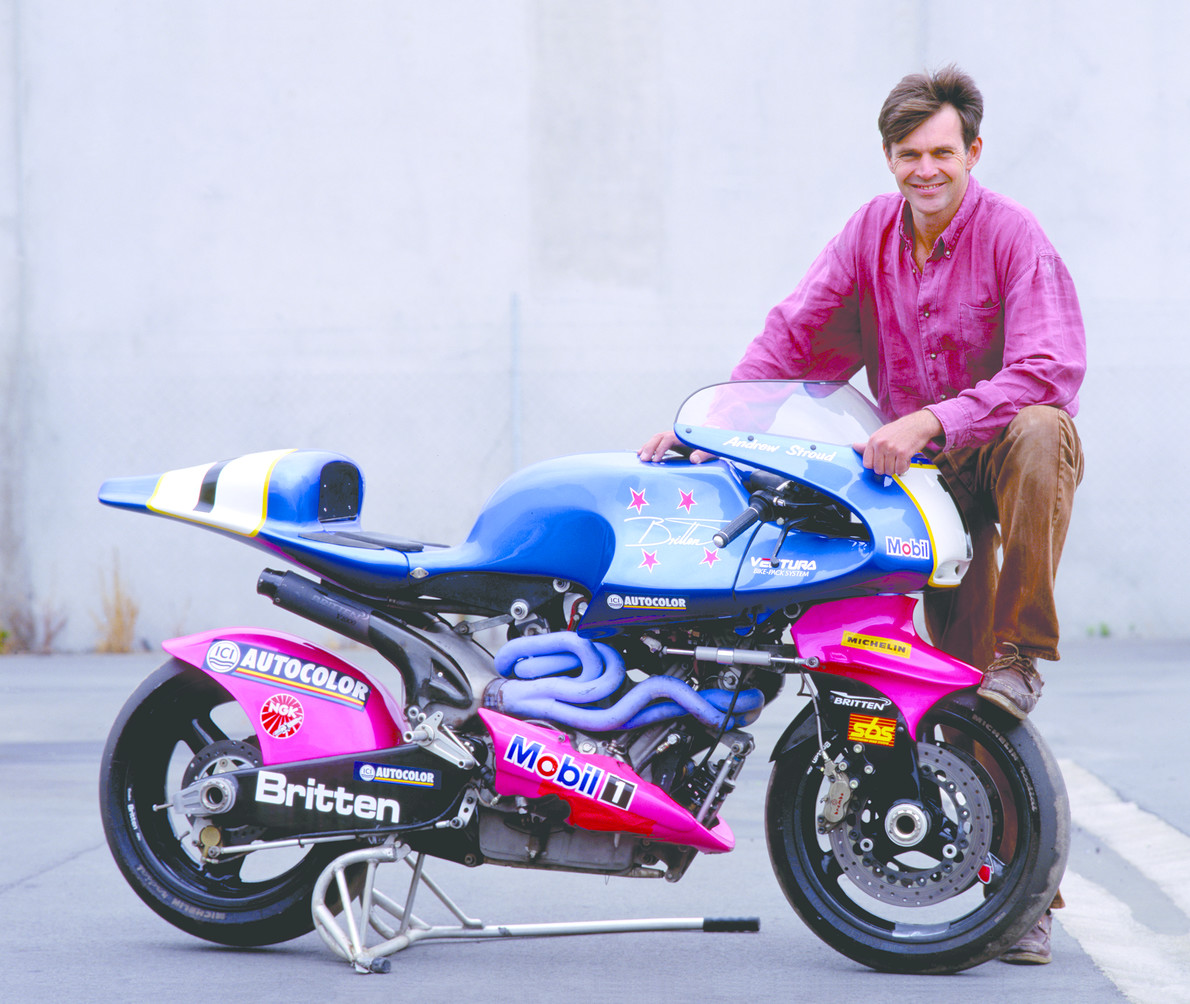 The V1000 was a highly advanced motorcycle, featuring a unique, carbon fiber frame and a novel engine design. It was highly successful on the international racing circuit, winning numerous championships and breaking several speed records. Britten himself was also an accomplished racer, and often competed on the V1000 alongside other top riders.
Tragically, Britten passed away in 1995 at the age of 45, after a long battle with cancer. His legacy, however, has continued to live on, both in the ongoing success of the Britten Motorcycle Company, and in the enduring influence of his designs and innovations on the world of motorcycle racing. Today, the V1000 is still regarded as one of the most iconic and influential motorcycles in the history of the sport, and Britten himself remains an inspiration to many young engineers and racers around the world.